NEWS
Norwegian youngsters succeed at Gstaad Major – Disaster for Brazil
by admin | Jul 14, 2018 | FIVB, News | 0 comments
You won't find many beaches in Gstaad and usually the Swiss village is rather known as a spot for the rich and super-rich. Some of them can be found in the (mostly VIP) stands wondering who is currently playing and how many points are there in a set. But nonetheless picturesque Gstaad has been a great setting for world class beach volleyball for more than 20 years attracting a young and international crowd. This is the same this year and luckily will be the same next year, dates are already fixed for July 2019.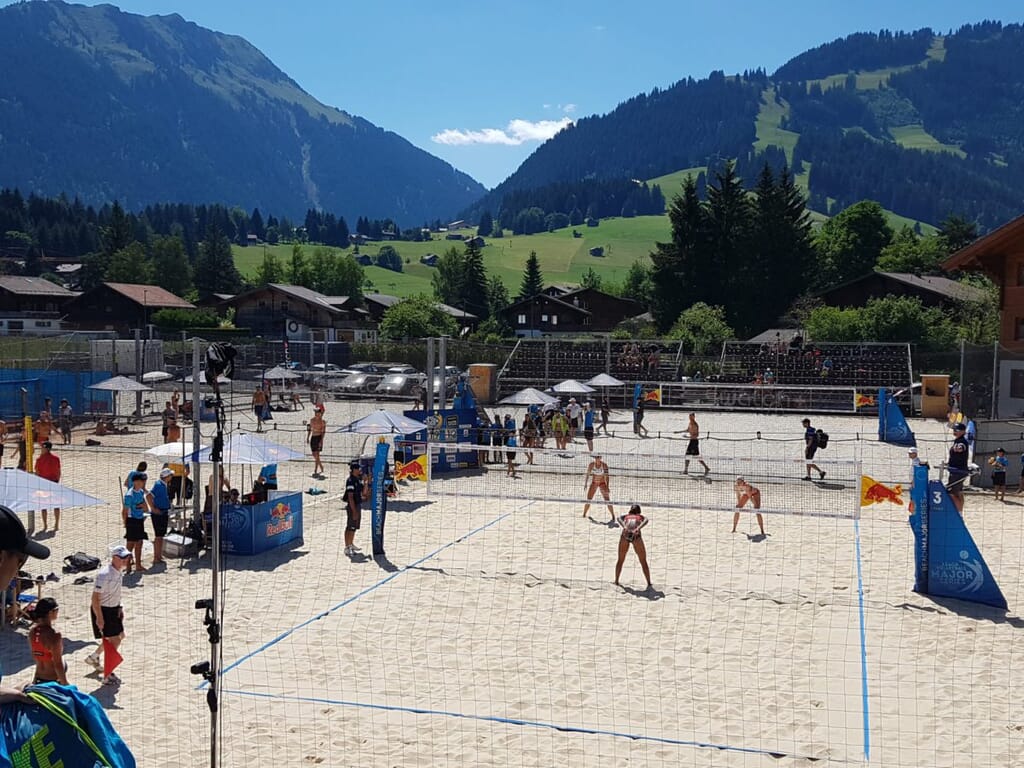 The Beach Volleyball Major Series event this year brought a couple of surprises. The dust after major changes in Brazilian top teams a few weeks ago has obviously not settled yet. Never before had all Brazilian teams in the men's competition been eliminated before the weekend of the final matches had even begun. Brazilian top teams full of World and Olympic Champions like Evandro/Vitor Felipe, George/Thiago and Alison/Andre Loyola were eliminated early in pool play. The only team that made it at least out of pool play was Pedro Solberg and Olympic Champion Bruno who lost their match in the round of 24 where they were defated by Anders Mol (21) and Christian Sorum (22) who had alreay given Brazilian teams a hard time before.
The two Norwegians are the surprising winners of the iconic Gstaad Major cowbells. The youngsters were enthusiastically supported by the local crowd who chose the Norwegians as their favorite team after Swiss teams had been eliminated. Mol/Sorum showed an amazing performance with a 3-set thriller in the semifinals. Against strong Americans Jake Gibb and Taylor Crabb they faced imminent elimination at 13:14 in the third set. Some incredible defense saved them from losing the match and secured them a spot in the gold medal match. In the final they faced Spaniards Herrero/Gavira who had beaten Olympic silver medalists Lupo/Nicolai from Italy in the semifinal. The Norwegians prevailed in two straight set (21:18, 21:12) winning their first World Tour Major gold. With the first Norwegian gold since 1998, Mol/Sorum are the youngest players to ever win a Major Series event. Not yet used to winner interviews, Christian Sorum rather shy after the win:
"The whole week has been a ferrytale for us. We heard about the cowbells before and it was a dream for us to get one."
Bronze went to Lupo/Nicolai who beat Gibb/Crabb in the bronze medal match to win their second Major medal this season.
The Beach Major at Gstaad will continue with the women's semifinals tomorrow where Canadian teams Humana-Paredes/ Pavan and Warsaw winners Bansley/Wilkerson will face Agatha/Duda (Brazil) and Laboureur/Sude from Germany.