Beach Volleyball News
Here you can read the latest news from the professional beach volleyball world.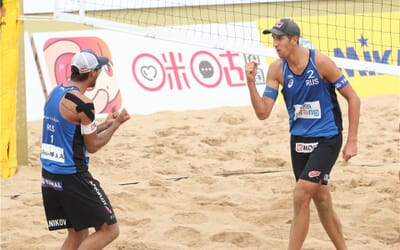 Teams from Russia and Brazil took the gold medals at the FIVB 4-star in Xiamen (China). Just as at The Hague beginning of January, Ana Patricia/Rebecca and Oleg Stoyanovskiy/Viacheslav Krasilnikov claimed the gold medals. The Russian top team posted a convincing final...
Beach Volleyball Space Videos
Kira Walkenhorst (28) is going to end her beach volleyball career for health reasons. With her partner Laura Ludwig (32) she had dominated women's beach volleyball in recent years. After winning the Olympic gold medal in Rio 2016, they did also win the World...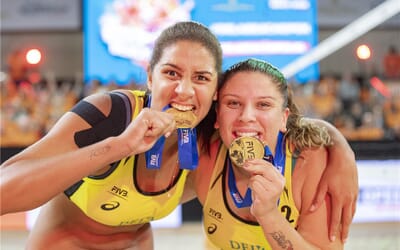 Ana Patricia and Rebecca from Brazil won the year's first FIVB event at The Hague, Netherlands. In the final they beat Sarah Sponcil and Kelly Claes (USA) in two straight sets to claim their first 4-star World Tour gold medal after winning silver at the FIVB 4-Star...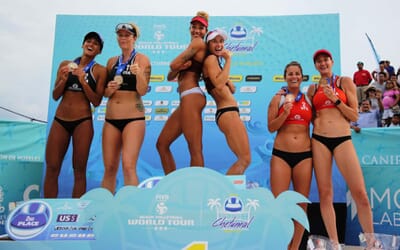 In the end, the FIVB 3-star event in Chetumal (Mexico) turned out to be a North American Championship. Only teams from the U.S. and Canada made it to the semifinals. And just as in Las Vegas last weekend, Canadians Brandie Wilkerson and Heather Bansley claimed gold...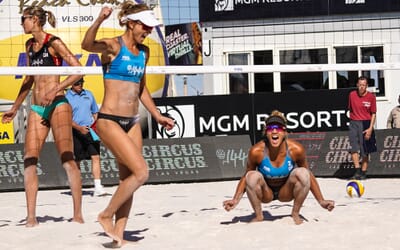 In an all-Canadian final, beach volleyball "gypsy" Brandie Wilkerson and Heather Bansley claimed the gold medal at the FIVB Las Vegas Open, a 4-star event presented p1440. In a close three-set gold medal match, Bansley/Wilkerson defeated their Canadian compatriots...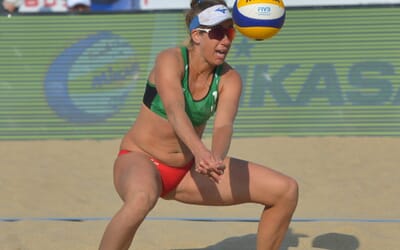 With a strong performance throughout the tournament, Alix Klineman and April Ross (USA) claimed gold at the FIVB 4-star event in Yangzhou (China). In the gold medal match the "A-Team" defeated strong Brazilian team Ana Patricia Silva and Rebecca Cavalcanti in two...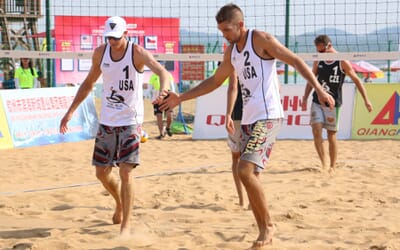 He already had a strong comeback at the last few AVP events of the season, especially at the AVP Invitational in Hawaii. But after a break that lasted for almost two years, today Tri Bourne won his first title after returning to the beach. He and his childhood friend...