Beach Volleyball News
Here you can read the latest news from the professional beach volleyball world.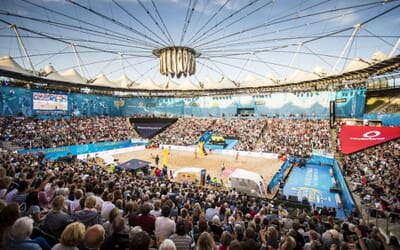 It is only about two months to go before the Beach Volleyball World Championships in Hamburg will start. The FIVB World Championships are the highlight of the 2019 season and an important milestone on the way to Tokyo 2020. The Hamburg World Championships will be the...
Beach Volleyball Space Videos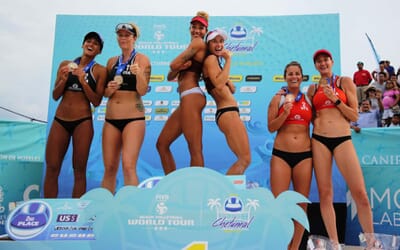 In the end, the FIVB 3-star event in Chetumal (Mexico) turned out to be a North American Championship. Only teams from the U.S. and Canada made it to the semifinals. And just as in Las Vegas last weekend, Canadians Brandie Wilkerson and Heather Bansley claimed gold...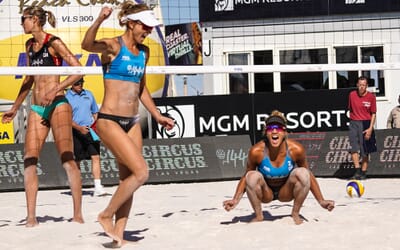 In an all-Canadian final, beach volleyball "gypsy" Brandie Wilkerson and Heather Bansley claimed the gold medal at the FIVB Las Vegas Open, a 4-star event presented p1440. In a close three-set gold medal match, Bansley/Wilkerson defeated their Canadian compatriots...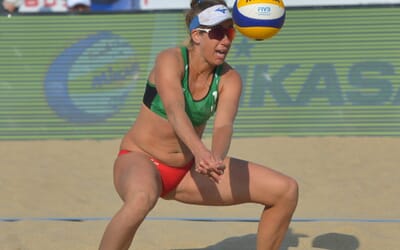 With a strong performance throughout the tournament, Alix Klineman and April Ross (USA) claimed gold at the FIVB 4-star event in Yangzhou (China). In the gold medal match the "A-Team" defeated strong Brazilian team Ana Patricia Silva and Rebecca Cavalcanti in two...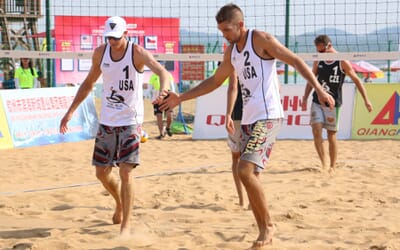 He already had a strong comeback at the last few AVP events of the season, especially at the AVP Invitational in Hawaii. But after a break that lasted for almost two years, today Tri Bourne won his first title after returning to the beach. He and his childhood friend...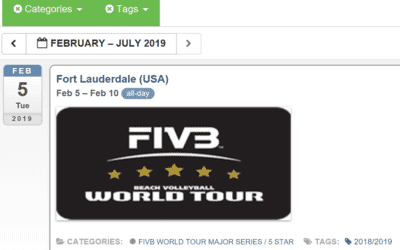 Last season, the FIVB had already doubled the number of World Tour events compared to the previous season. But the 2018/2019 calendar that has been announced this week is even bigger. 87 events (both genders) at 52 different stops is huge. And there are even more...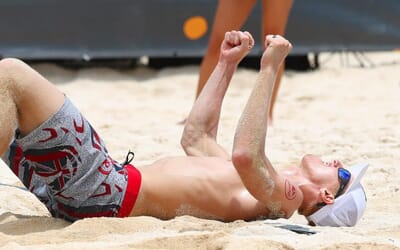 Last December, Tri Bourne talked to us about the auto-immune disesase he is fighting. End of this year's AVP season, Tri came back for the AVP events in Manhattan and Chicago. And now he had a great appearance in the season's last event at the AVP Invitational in...