Beach Volleyball News
Here you can read the latest news from the professional beach volleyball world.
Did you follow last week's World Athletics Championships in Doha (Qatar)? The world's best track and field athletes came to the rich Arab oil country to compete in the world championships. Besides some amazing performances by the athletes, the spectators saw a bizarre...
Beach Volleyball Space Videos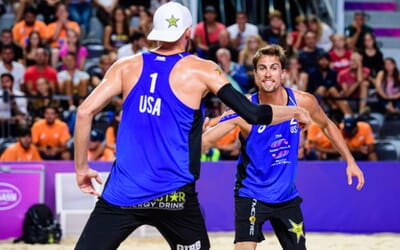 Eight pool winners from eight different countries in the men's competition. The first day of main draw at the Rome World Tour Finals saw the men's favorites advancing to today's round of 16. Norwegian Vikings Anders Mol and Christian Sorum who are only second-seeded...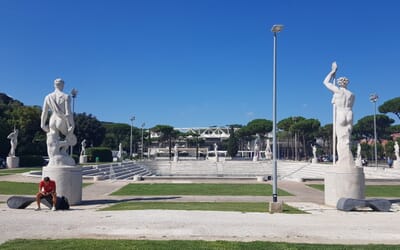 When the organizers of the World Tour Finals at Rome's Foro Italico describe their vision for beach volleyball events in Italy, it goes along the lines of "Let's make Rome great again". The World Tour Finals that start with main draw today are the kick-off for a...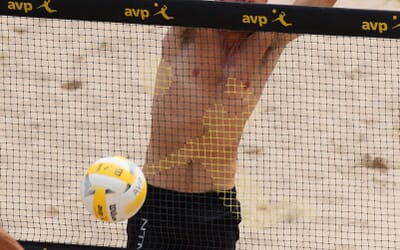 They had to take the long road but in the end it was Jake Gibb and Taylor Crabb who won the golden volleyball trophy. In the final of the AVP Chicago Gold Series Championships they defeated legends Phil Dalhausser and Nick Lucena in straight sets. The 1st set was all...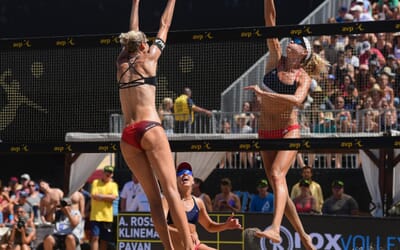 After the first day of the AVP Chicago Gold Series Championships did mainly bring surprises on the men's side, Saturday morning saw another episode of this season's classic matchup on the women's side. In round 3 of the winners bracket, A-Team Alix Klineman and April...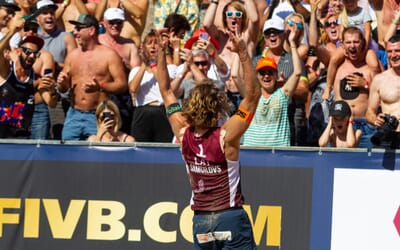 After winning last week's Moscow 4-star, Latvians Aleksandrs Samoilovs and Janis Smedins did also claim the gold at home sand in Jurmala. At the FIVB 3-star near Latvia's capital Riga, the local heroes beat Estonian neighbors Kusti Nõlvak/Mart Tiisaar in straight...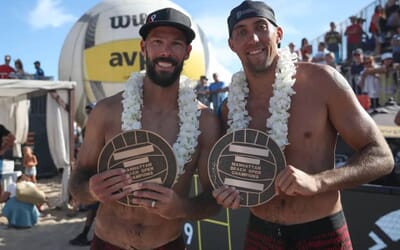 It was for the first time that indoor Olympian Reid Priddy teamed up with Trevor Crabb whose partner Tri Bourne is still suffering from his broken hand incident at the Vienna Major. And the new duo claimed the iconic AVP Manhattan Beach title right away. On "Super...