Beach Volleyball News
Here you can read the latest news from the professional beach volleyball world.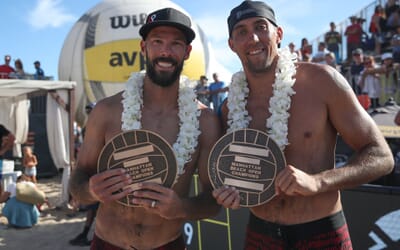 It was for the first time that indoor Olympian Reid Priddy teamed up with Trevor Crabb whose partner Tri Bourne is still suffering from his broken hand incident at the Vienna Major. And the new duo claimed the iconic AVP Manhattan Beach title right away. On "Super...
Beach Volleyball Space Videos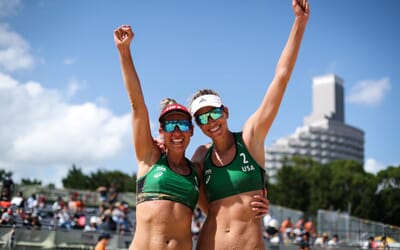 Norwegians Anders Mol and Christian Sorum continued their great run in this year's FIVB World Tour. In the 4-star Tokyo event, they reached their seventh final of the season. Just as a few weeks ago in the Gstaad final, the youngsters made the semifinal look easy...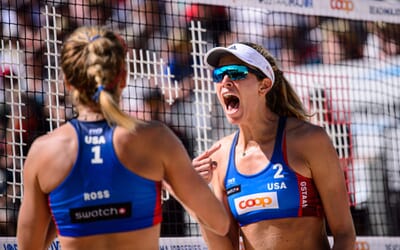 A-Team Alix Klineman and April Ross claimed their first Major gold as a team in Gstaad (Switzerland). After winning silver in last week's world championships, the Americans beat Carol /Maria Antonelli in the Gstaad gold medal match. Losing the first set to the...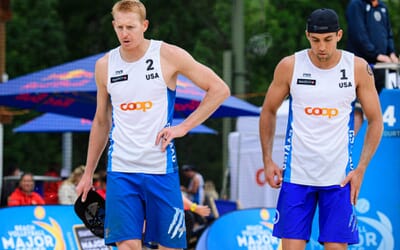 As assumed in our Gstaad event preview, the first Major event of the season proves to come at a wrong time for the top teams. In the early stages of the Gstaad Major, several top teams are either out or facing elimination. New world champions Viacheslav Krasilnikov...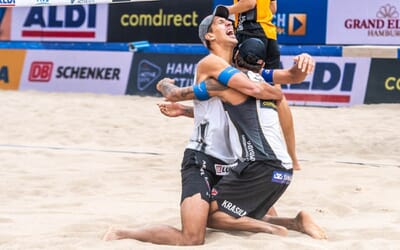 Russian dream team of Viacheslav Krasilnikov and Oleg Stoyanovskiy ended all German hopes for another world championships title. In the packed Rothenbaum arena, the local crowds cheered heavily for the home town boys Clemens Wickler and Julius Thole to make the dream...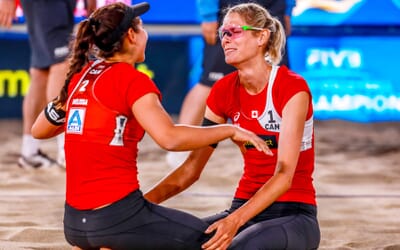 In an emotional gold medal match, Canada's Sarah Pavan and Melissa Humana-Paredes claimed Canada's first ever world championships medal – and it is a golden one! Against the American A-Team Alix Klineman and April Ross, the Canadians had to go through a rollercoaster,...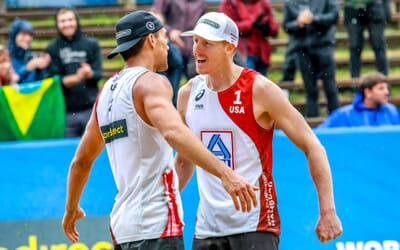 What an amazing comeback for Tri Bourne at the world championships after his long sick leave. In the rain of Hamburg, he and his friend Trevor Crabb took down reigning world champion Andre and his partner George to reach the final four. In a three-set nailbiter the...