Beach Volleyball News
Here you can read the latest news from the professional beach volleyball world.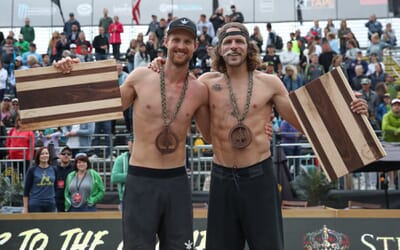 Warsaw silver medalists Kelley Larsen and Emily Stockman are well in shape for the upcoming World Championships in Hamburg (Germany). At the AVP Seattle event the number-two seeds went strong and claimed their first AVP title as a team. After a moment of silence for...
Beach Volleyball Space Videos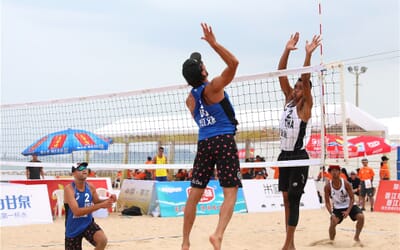 At the FIVB 4-star at Jinjiang (China), it was mots of the top teams who went straight through to the round of 16. Itapema winners Anders Mol and Christian Sorum, Xiamen champions Oleg Stoyanovskiy/Viacheslav Krasilnikov (Russia),  Herrera/Gavira (Spain) and...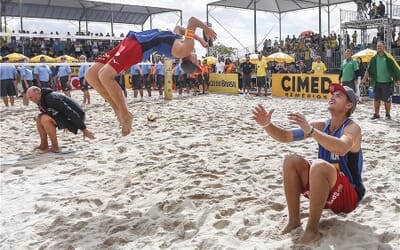 Norwegian Vikings Anders Mol and Christian Sorum are back in full strength. At the FIVB 4-star Itapema (Brazil), they posted another final win against their favorite opponents Grzegorz Fijalek/Michal Bryl from Poland (21:19, 28:26).  For the youngsters it was their...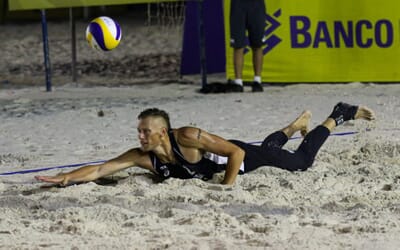 The men's competition at the FIVB 4-star at Itapema saw a disappointed home crowd and strong US teams. While no Brazilian team has been left after the round of 16, three US teams made it into the quarterfinals. After Chase Budinger/Casey Patterson and Reid Priddy/Theo...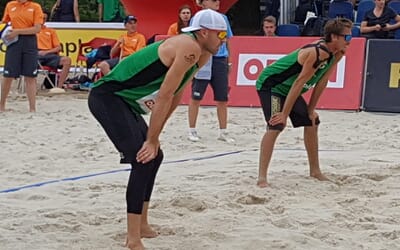 Alix Klineman and April Ross won the AVP Huntington Beach. In a thrilling final, they beat Canadians Melissa Humana-Paredes and Sarah Pavan (18:21, 21:12, 17:15). In the third set both teams had championship points but the "A-team" had the better end on their side....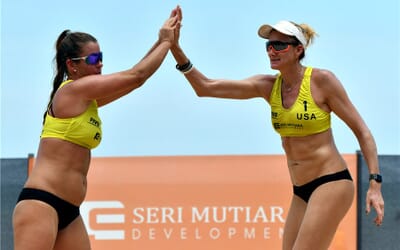 Czech beach girls Marketa Slukova and Barbora Hermannova will play Brooke Sweat and Kerri Walsh Jennings in the final of the FIVB 3-star event at Kuala Lumpur (Malaysia). Slukova/ Hermannova won their semifinal in a two-set match against Soria/Carro from Spain (21:18,...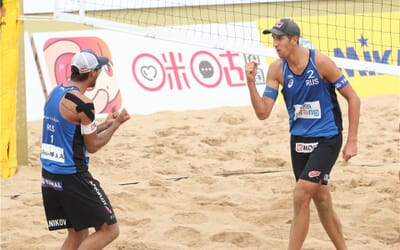 Teams from Russia and Brazil took the gold medals at the FIVB 4-star in Xiamen (China). Just as at The Hague beginning of January, Ana Patricia/Rebecca and Oleg Stoyanovskiy/Viacheslav Krasilnikov claimed the gold medals. The Russian top team posted a convincing final...