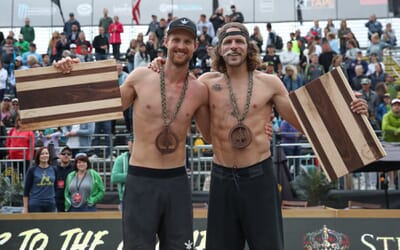 Warsaw silver medalists Kelley Larsen and Emily Stockman are well in shape for the upcoming World Championships in Hamburg (Germany). At the AVP Seattle event the number-two seeds went strong and claimed their first AVP title as a team. After a moment of silence for...
read more
Interviews
On a regular basis, Beach Volleyball Space talks to beach volleyball players, coaches and officials. Check out our recent interview series.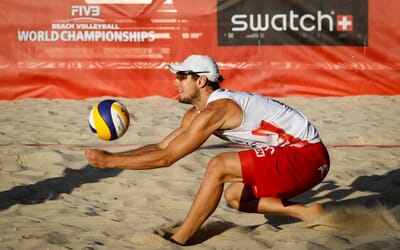 Piotr Kantor Hurry up beach volleyball from Poland They are one of the most fun teams to watch. They created a new style of beach volleyball. And most teams try to avoid them on the court. Piotr Kantor and Bartosz Losiak once met in school in...
read more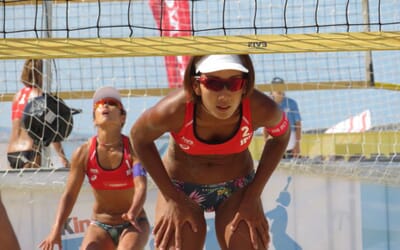 Megumi & Miki on their Mission Impossible Megumi Murakami and Miki Ishii giggle when the translator asks them about the current status of beach volleyball in Japan. Women's beach volleyball in Japan is primarily perceived as watching cute...
read more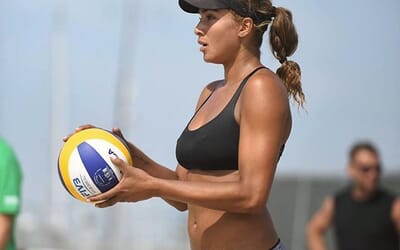 Brandie Wilkerson Living the beach volleyball gypsy life Brandie Wilkerson is just back from Switzerland where she met parts of her family. Born in Switzerland, playing for Canada, sometimes living in the United States and having triple...
read more
Product reviews
In our product review section we recommend products that we have purchased, thoroughly tested and reviewed.
When I pack my stuff for the beach court, I don't like to have a big bag because it's a hassle to carry big baggage to the beach. But when I choose a small bag, I never know where to put the ball. Recently I found the Mizuno Lightning Volleyball Backpack which pretty...
read more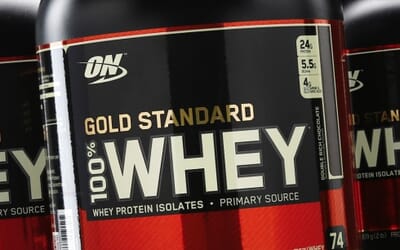 Being in shape is key for beach volleyball. Good nutrition is key for being in shape. But what is good nutrition?If you've checked out our recent post on the best nutrition blogs for beach volleyball, I don't need to tell you that one nutrition component is huge –...
read more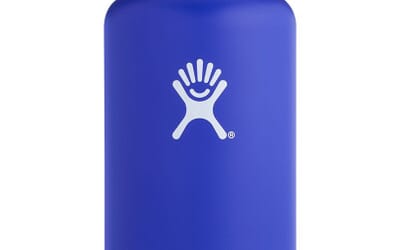 Ok, we admit it. When we ordered the Hydro Flask Stainless Steel Sports Water Bottle at Amazon, everybody thought the same. Why the f… are we buying a stupid water bottle for around $40? We are just looking to test a water bottle for the beach when playing volleyball....
read more
Or find a beach volleyball partner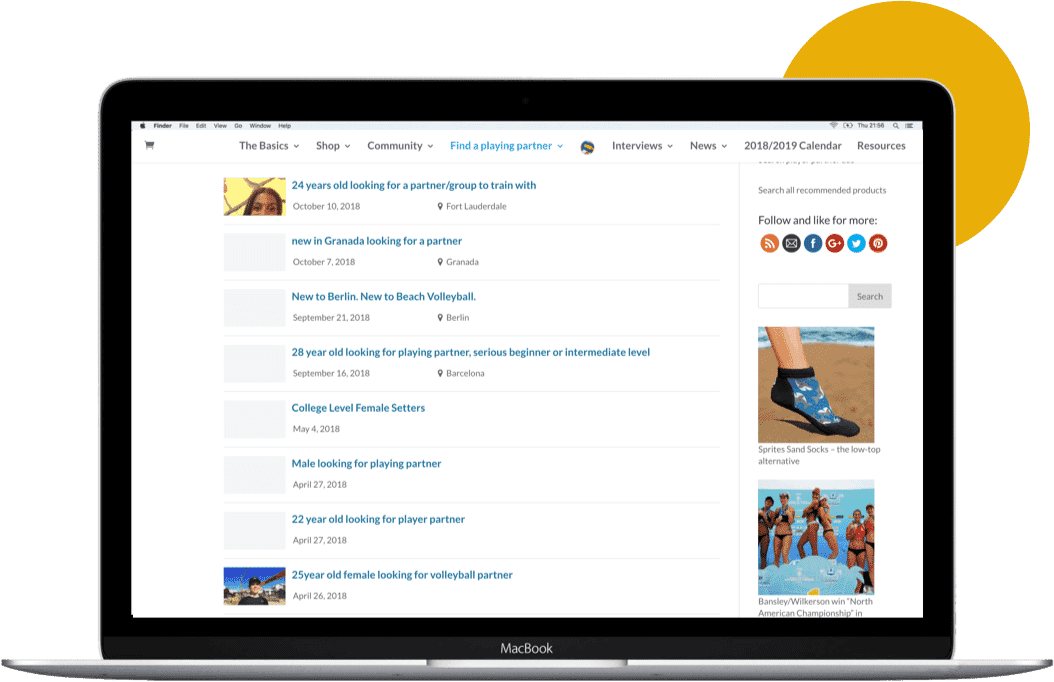 Get introduced to Beach Volleyball
For the last 20 years beach volleyball has gained tremendous popularity. Growing numbers of active players, more beach courts, more tournaments and higher prizes are the result.
Getting introduced to the game and the beach volleyball experience requires quick access to all relevant information.